Where we are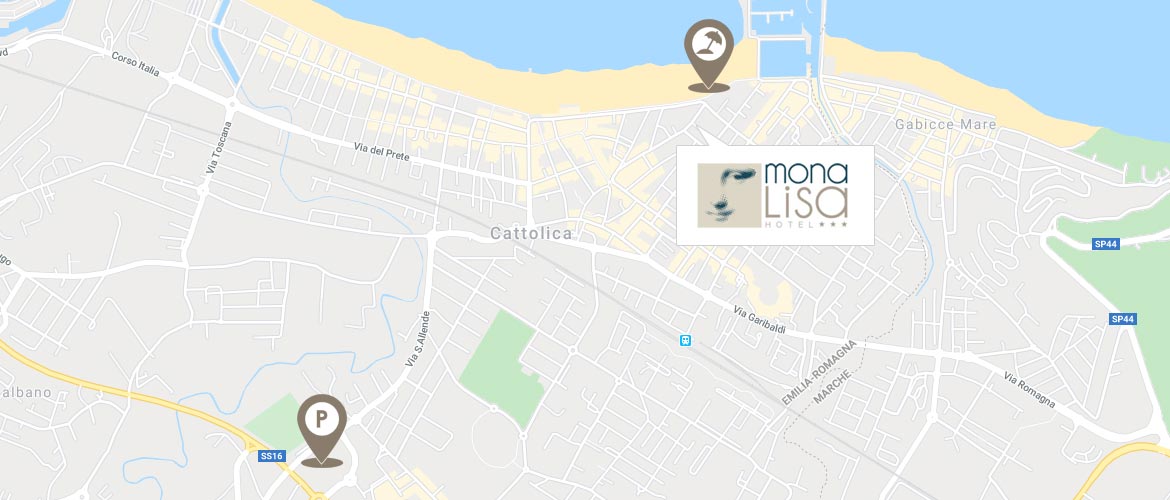 Mona Lisa Hotel is located in a strategic position: in the quietest seaside area of Cattolica, 20 metres from the beach and the promenade, a few steps from the new tourist harbour, from the shopping in the old town centre and from the famous Dancing Fountains.
How to reach us by car
How to reach us by train
The city's railway station is just a few minutes from the hotel, and you can reach us comfortably by taxi
Have you reserved a parking space at our car park?
Exit the motorway and leave your car conveniently at our partner car park
The "Parcheggio Regina" car park is about 2 km away and is serviced by a continuous and free TAXI-NAVETTA service to/from the hotel (from 07.30 to 02.45).
Find out how to reach the car park